Paintings by Munkhtsetseg
With her paintings, the Mongolian artist Munkhtsetseg Ganbaatar conveys a unique view of the people, traditions and nature in her homeland... with the brush and oil on canvas. Some of the paintings shown below can also be purchased directly on request (no middleman, no commission).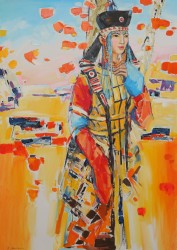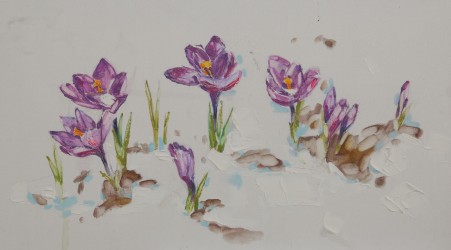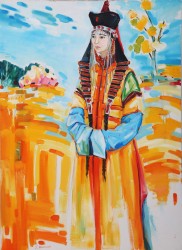 About the painter
Munkhtsetseg was born in 1986 as the third child of a nomadic family from Darkhan/Khentii in Mongolia. She spent her childhood in the steppe at the foot of Darkhan Uul Mountain, which is pictured on the top of the website. In 2002 she moved to the capital Ulaanbaatar, where she studied painting for 8 years. Since 2017 the mother of two children worked as a kindergarten teacher in the Mongolian capital. She has remained true to her passion for painting.
For more detailed information about the paintings, the painter can be contacted by e-mail at munkhtsetseg@tour-d-europe.de.